Eric D. Griffin, Jr., Esq.
Partner
---
Eric D. Griffin, Jr. Esq. is a pilot and aviation enthusiast. As an attorney, Eric has dedicated his more than 40 years of legal experience to litigating and trying complex aviation matters throughout the southeastern United States. Before establishing Griffin & Serrano, Eric was a senior partner in two prominent aviation defense firms, first practicing in Georgia and now in Florida. Eric is admitted to practice in Florida and Georgia in both State and Federal Courts.
---
Juan Serrano, Esq.
Partner
---
Juan Serrano is a Board Certified Aviation Attorney as established and recognized by the Florida Bar. Juan is a former airline pilot, holds an Air Transport Pilot Certificate (the highest level of pilot certification available), a Flight Engineer Certificate and designation as an FAA Examiner for pilots and flight engineers. He has accumulated extensive flying experience as well as flight instruction to pilots and flight crews. Juan also served as the managing vice-president of a Part 145 jet-engine repair station for numerous years, and acquired an invaluable understanding of aviation maintenance and repair issues. For a decade, Juan managed all aviation-related aspects for John Travolta and his entities, one of the most recognizable pilot/actors in the world. Juan is current and regularly flies a multitude of aircraft.
Juan has dedicated his legal career to litigating aviation-related cases and handling aviation-related transactions. His training and experience provide him with an enormous technical background in handling the complex and diverse issues surrounding aviation-related matters, and since many cases turn on highly technical issues, this background and knowledge have proven invaluable in such cases.
Juan is admitted to practice in all Florida State Courts. He is also admitted to practice in Federal Courts, including the Southern District of Florida, Middle District of Florida, Northern District of Florida and the United States 11th Circuit Court of Appeals. Juan is also admitted in the District of Columbia and District of Columbia Court of Appeals, where FAA, DOT and NTSB issues are often litigated.
Juan is fluent in Spanish (able to speak, read and write), a most useful asset for the practice of law in this ethnically diverse part of the United States. Juan is a competitive triathlete and has competed in numerous Ironman distance events.
---
Cecilia Torello, Esq.
Associate
---
Cecilia is an Associate at Griffin & Serrano representing clients in aviation matters.
She graduated Cum Laude from Nova Southeastern University Shepard Broad College of Law where she achieved the honor of being on the Dean's list and obtained the Pro Bono Honor Program Bronze Award. While in law school, Cecilia interned at the NSU Berger Entrepreneur Law Clinic which provided transactional representation to entrepreneurs, innovators, and startup businesses. Before being admitted as a licensed attorney in Florida, she also interned at the NSU Children and Families Law Clinic where she helped indigent clients in family law matters.
Cecilia holds a Commercial Pilot Certificate, a Certified Flight Instructor Certificate (CFII) and Airframe & Powerplant Certificate. Before becoming an attorney, Cecilia worked in the aviation industry for 17 years and has first-hand experience dealing with technical and legal matters related to aviation. She is active in the aviation community and is a member of various associations such as Women in Aviation International and the Greater Miami Aviation Association, among others.
Cecilia is fluent in English and Spanish, and she is currently a tenured professor at Broward College.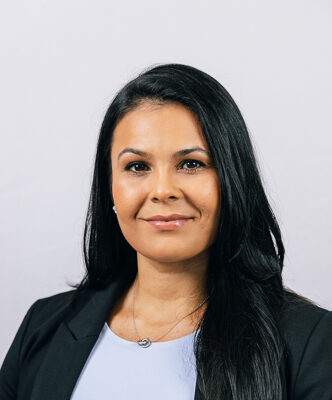 Nathalia Marin
Paralegal
Nathalia Marin is a Registered Florida Paralegal with over 13 years of experience handling both litigation and corporate legal matters.  She collaborates with attorneys in trial and hearing preparation in both state and federal court.  She also worked as a legal assistant at the Fort Lauderdale's City Attorney's Office.  
Nathalia earned a Bachelor of Arts in Criminal Justice from Florida Atlantic University in 2019.  Nathalia is currently enrolled in and plans to further her education by obtaining her Master's Degree in Aeronautics from Embry Riddle Aeronautical University. She is fluent in English and Spanish, and is proficient in the use of Microsoft Office, Word Perfect, Legal Solutions, Lexis Nexis, Time Matters, Orion, and Westlaw. Nathalia is also a Notary Public.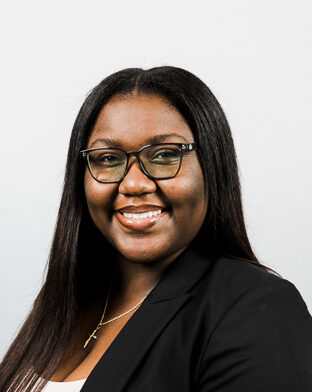 Alexis Thomas
Office Manager
Alexis Thomas joined the firm in 2019 as an account manager, and she progressively took over general management of the firm. Her legal career and management education has equipped her to oversee the development and implementation of the firm's policies and procedures. She also manages and oversees the administration of HR policies, programs, and practices within the firm. She maintains accounts payable, receivables and monthly billing. Alexis is in the process of obtaining her bachelors degree at Florida Atlantic University.